MARIOTTI MIP 10

STAND UP TO YOUR WAREHOUSING CHALLENGES!
Compact and adaptable, the MIP is the new stand-up counterbalanced electric rider designed to tackle the trickiest handling and stacking needs, with a high residual capacity to ensure neat and tidy warehouses.
Operating voltage: 36V
Nominal capacity: 1000kg
Lifting height of up to 5380mm
Curve speed control (CSC)
Electric steering
AC traction motor and pump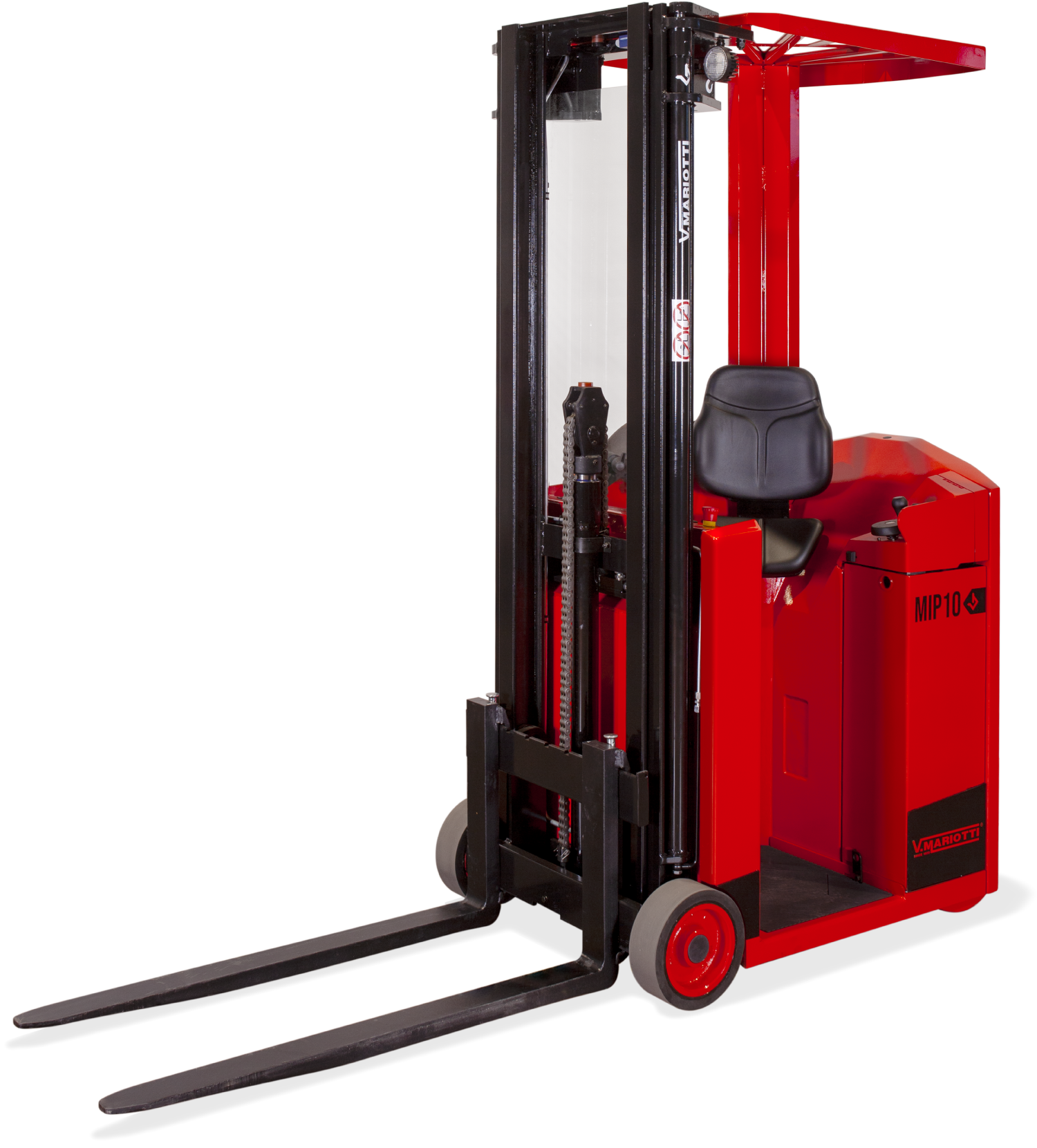 FEATURES
Picking
Loading and stacking
Narrow aisles and spaces
Versatile, intuitive, easy to handle
Designed for intensive use
ERGONOMIC COMFORT AND SAFETY
Maximum front, side, and rear-view visibility
Padded backrest
Controls built into the armrest for intuitive operation
Height-adjustable controls and backrest
Rider height just 110mm from the floor for easy step-on access
PERFORMANCE
36V/310Ah battery (optional 38.4V/210Ah lithium battery)
1000kg capacity (600mm load centre)
Lifting height of up to 5380mm
Electric steering
L2 length: 1248mm
B1 width: 858mm
MAINTENANCE AND ASSISTANCE
Easy-to-reach components and batteries
Maintenance-free electric motor
Diagnostic console integrated into the dashboard
SAFETY
Curve speed control (CSC)
Automatic speed limiter on traction and hydraulics when forks are raised ("safe" mode)
Manually-engageable speed limiter ("turtle" mode)
Standard amber strobe light and optional red and blue safety spotlights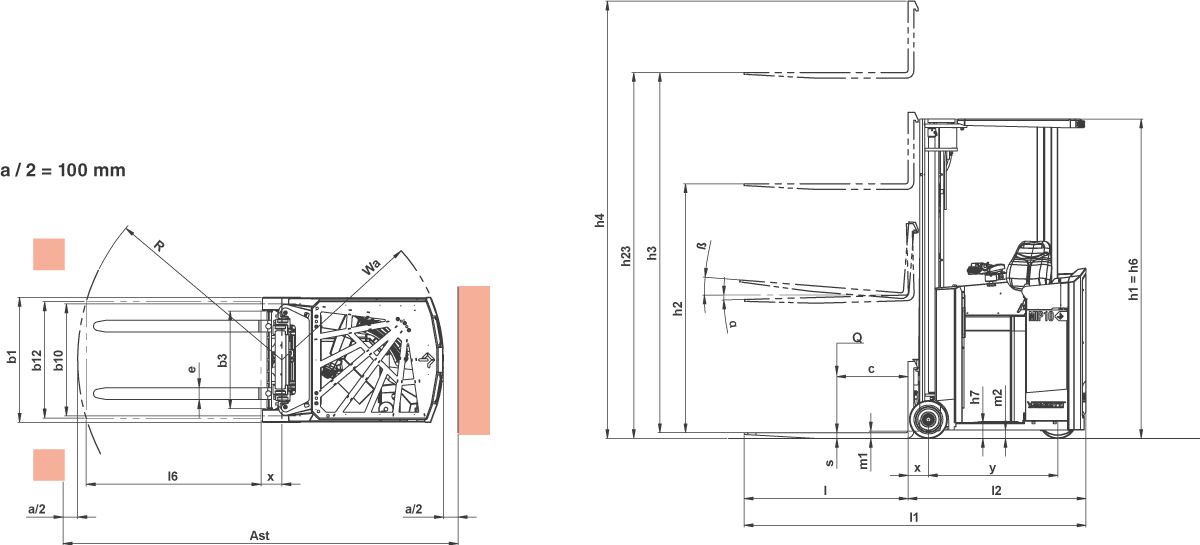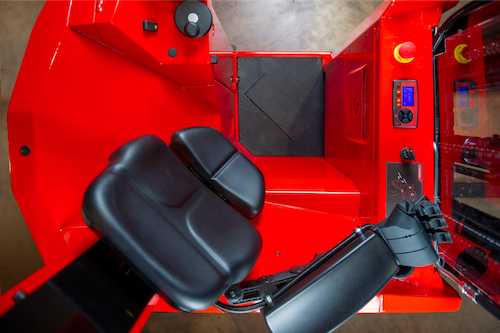 We stand by operators
The cabin is designed for ergonomic comfort and safety. From the height-adjustable and comfortable backrest to the controls, chassis, and glovebox, every detail is designed to make work easy for operators and guarantee their safety. The stand-up driving position to the side ensures maximum operating visibility and load control.
Easy to operate
The armrest is designed for comfortable and intuitive operation, with built-in controls for traction, the horn, and hydraulic operations:
load handling (up and down)
fork tilting (optional)
side shifting (optional)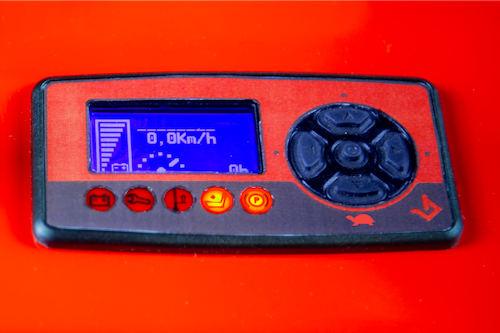 All under control
The multi-function display keeps operators in control of battery levels, speed, and steering wheel position, and signals the presence of the operator when on board. A button directly on the display enables "turtle" mode to be engaged, which limits traction speed and acceleration for better manoeuvring in tight spaces.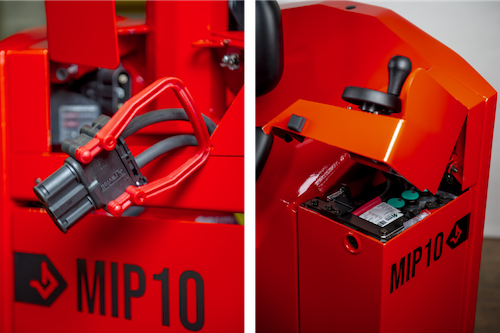 Trouble-free maintenance
All the truck's components and batteries are within easy reach to make servicing fast and simple, minimizing maintenance time and costs.